Faculty
Dr. Raza Abidi (Professor)


ssrabidi@dal.ca
Research interests: Knowledge Management; Intelligent Information and Web-Service Personalization; Health Informatics.
Dr. Samina Abidi (Assistant Professor)
samina.abidi@dal.ca


Research interests: Clinical Decision Support; Health Knowledge Modeling and Computerization; Patient Centered Care; Comorbid Care Planning; Knowledge Translation; Health Information Systems Design and Health Systems Evaluation.
Samuel Stewart


sam.stewart@dal.ca
Research interests: Natural Language Processing; Semantic Mapping; Semantic Knowledge Acquisition; Semantic Linking; Electronic Health Record Deployment; Social Network Analysis; Tag Cloud Similarity; Big Data Analysis; Real Time Dashboards; Statistical Analysis
Post Doctoral Fellows
Patrice C Roy


patrice.roy@dal.ca
Research interests: Ambient intelligence; Smart homes; Health Informatics; Ubiquitous computing; Multi-agent systems; Context awareness; Activity/plan recognition; Machine learning; Knowledge representation; Description logic; Uncertainty theories; Cognitive assistance; Ontology; Semantic Web; Computer vision; Earth sciences.
William Van Woensel


william.van.woensel@dal.ca
Research interests: Mobile Computing; Semantic Web; Web Services; Health Informatics.
PhD Scholars
Master's Scholars
Aditi Nair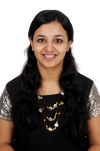 Aditi.Nair@dal.ca
Research interests: Behaviour Modelling, Behavioural Theory, Mental Health, Semantic Web, Ontology, Clinical Decision Support Systems.
Anders Lenskjold


Anders.Lenskjold@dal.ca
Research interests: Medical Informatics, Data Mining, Knowledge Translation, Clinical Decision Support Tools.
Kayalvizhi Thanigainathan


Kayalvizhi.Thanigainathan@dal.ca
Research interests: Data mining, Data Modelling, Data Visualization, Machine learning, Health Informatics.
Michael Barrett


Michael.Barrett@dal.ca
Research interests: Literature-based discovery, patient empowerment and digital health interventions.
Noveenaa Pious


Noveenaa.Pious@dal.ca
Research interests: Bioinformatics and Computational biology, Microarray data analysis, Data mining and Machine learning.