Faculty
Dr. Raza Abidi (Professor)


ssrabidi@dal.ca
Research interests: Knowledge Management; Intelligent Information and Web-Service Personalization; Health Informatics.
Dr. Samina Abidi (Assistant Professor)
samina.abidi@dal.ca


Research interests: Clinical Decision Support; Health Knowledge Modeling and Computerization; Patient Centered Care; Comorbid Care Planning; Knowledge Translation; Health Information Systems Design and Health Systems Evaluation.
Samuel Stewart


sam.stewart@dal.ca
Research interests: Natural Language Processing; Semantic Mapping; Semantic Knowledge Acquisition; Semantic Linking; Electronic Health Record Deployment; Social Network Analysis; Tag Cloud Similarity; Big Data Analysis; Real Time Dashboards; Statistical Analysis
Post Doctoral Fellows
PhD Scholars
Hossein Mohammadhassanzadeh


Hassanzadeh@Dal.ca
Research interests: Data Mining; Text Mining; Machine Learning; Trust and Reputation Mechanisms; Social Network Analysis; Decision Support Systems; Financial Engineering.
Ghdeer Abdulhakeem Tashkandi


ghdeer.tashkandi@gmail.com
Research interests: User interface design for health care; HCI; User-centered; Patient Education; DSS; UI; GUI; and Guidelines.
Ali Daowd


Ali.Daowd@Dal.Ca
Research interests: eHealth; public health informatics; patient self management; patient-oriented care; health data visualization; and behaviour change
Jaber Rad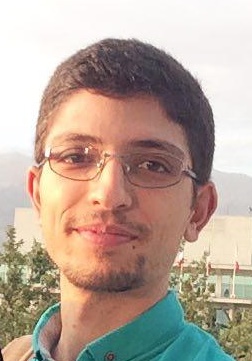 Jaber.Rad@Dal.Ca
Research interests: Bioinformatics and computational biology; Cancer Modelling and Simulation; Information Visualization (Specially applications in biological data visualization); Multi-Agent Systems – Agent-Oriented Programming
Master's Scholars
Aditi Nair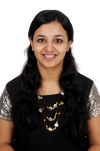 Aditi.Nair@dal.ca
Research interests: Behaviour Modelling, Behavioural Theory, Mental Health, Semantic Web, Ontology, Clinical Decision Support Systems.
Benjamin Rose-Davis


Ben.Rose-Davis@dal.ca
Research interests: Health Informatics, knowledge translation, user engagement and empowerment
Jamey Martell


Jamey.Martell@Dal.Ca
Research interests: eHealth, Health Informatics, Computerized Decision Support Systems, Data Mining, Predictive Analytics, Patient Engagement and Self-Management.
Noveenaa Pious


Noveenaa.Pious@dal.ca
Research interests: Bioinformatics and Computational biology, Microarray data analysis, Data mining and Machine learning.
Syed Faizan

syedmfaizan@dal.ca
Syed Asil Ali Naqvi

A.naqvi@Dal.Ca
Medical students
Undergraduates